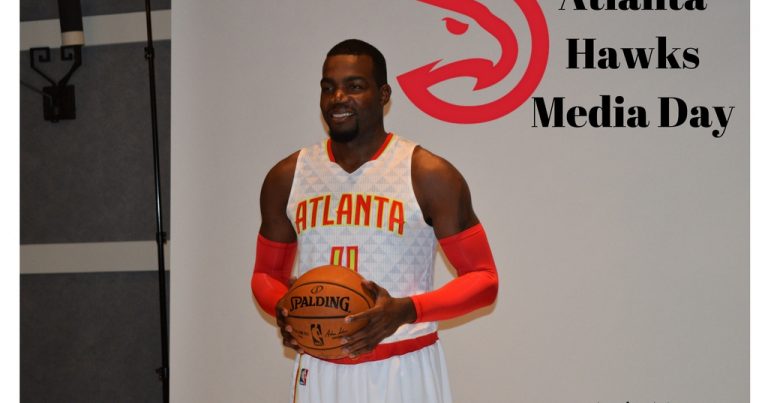 The Atlanta Hawks 2016-17 roster will look a lot different this season. With the departure of players such as Al Horford and Jeff Teague the team looked to make a splash in Free Agency and in the NBA Draft to try and get over the hump from last season. The team made it to the Eastern Conference semi-Finals last year only to be overtaken by the eventual NBA Champion Cleveland Cavaliers. An apparent emphasis on this team would lie at getting better on the defensive side of the ball, and rebounding. Dwight Howard followed suit in what appears to be a trend in the NBA of "I'm Coming Home." Dwight Howard would sign with the Hawks back in July on a 3 year deal worth upwards of $70 million. I believe Howard understands that this is still Paul Millsap's team. When asked about coming home Howard said "I am extremely humbled and blessed. Coming home to this organization means the world to me" Howard would also say that "The city is booming right now with stadiums being built everywhere, actors live here, rappers live here, it's a great place to be."
During the course of media day, we would have the opportunity to speak to many other players such as Paul Millsap, Kyle Korver, Kent Bazemore, and more. Kent Bazemore stated that he felt like "the front office did an amazing job bringing in a guy like Dwight Howard, they also did an amazing job of shaking things up, but not blowing them up." The Hawks would re-sign Bazemore during the off-season in a move that he said "makes the most sense." Also, when speaking about the Hawks front office bolstering the roster, Paul Millsap would say that "it makes it a little harder on us, but I feel like the challenge will be good for us. We need to embrace it and try to win our division, then win the Eastern Conference." Paul Millsap was also asked about how he feels with another superstar like Dwight Howard coming in, and how they will mesh. Millsap stated "you're talking to a guy that has been under the radar since I've been in this league, and I like it that way." Paul Millsap is an immense talent and I don't believe for one second that he has ever been under the radar. Teams know what to expect out of Millsap. He can play all positions and guard anyone in the league. Some other names on the Hawks roster who may not see a ton of minutes, but will contribute immediately are Tiago Splitter (who I think is the most underrated center in the NBA) and Jarrett Jack. Splitter will look to get more minutes this year, while Jack was brought in to be a veteran mentor to some of the younger players being in his twelfth year.
Coach Mike Budenholzer spent the better part of 15 years sitting alongside one of the greatest coaches any sport has ever seen in Greg Popovich. He has won multiple titles with the Spurs, so to say that he has any shortage of knowledge of how to be a head coach is atrocious. Budenholzer addressed the media before the start of media day saying that "we have eleven players returning, we value continuity, with that said we're also making significant changes." Budenholzer feels like this team has the right pieces in place to make another deep run this season. He would also joke in saying that "I told the team that I would try to be better with the media."
In closing the Atlanta Hawks do have a lot of work to do. They have a tremendous amount of size and athleticism, they will also have to learn rather quickly how to play together and get a feel for each others game, especially the second unit off of the bench. Kent Bazemore has established himself as a starter now with the departure of Jeff Teague. Dennis Schroder is excited about the new acquisitions due to the fact that he "loves to pass the ball." The Atlanta Hawks open their season on Oct 27th at home against the Washington Wizards. During the 2016-2017 season three things are certain. Dwight Howard will dunk, Kyle Korver will hit a three, and the city of Atlanta will still be booming.
Written by: Joshua Petry